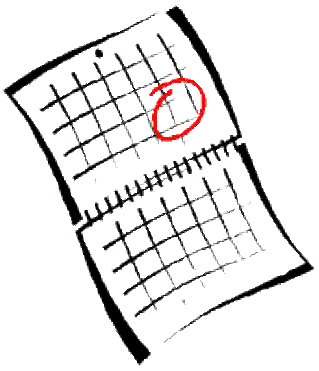 St. Brigid's is Striding Forth!
As part of our Global Citizenship Travel theme, the Green Committee in St Brigid's is taking part in the Big Travel Challenge. This challenge is run by An Taisce and hopes to increase the amount of children travelling in a green way to and from school. In St. Brigid's we have chosen the area of Park and Stride as our focus and we hope to increase numbers striding to our school.
At present only 16% of our girls park and stride to school with 28% driving all the way. We are asking parents and guardians to consider parking at Super Valu and walking to school. The Green Committee conducted a Walk-ability-audit, and found that the paths were wide and generally clear of litter. The health and wellness benefits of walking to school are immeasurable. This would also cut down on pollution around our school .Why not pop the scooter in the boot and scoot to school?
We are running an art competition in school for all classes to design a poster showing the benefits of Green Travel with particular emphasis on Park and Stride.
We will survey the school again in February and hope that the numbers have increased. So put on those boots and stride to better health and well being!
The Green Committee.
January 2020
As you are aware we are starting to work for our 10th Green Flag for Global Citizenship Biodiversity and Food Production. The main emphasis this year is on Food Production. This means we will be planting vegetables in the spring. An Taisce have suggested crops that will ripen before the end of the year such as potatoes, lettuce, onions etc. so that we can have a class based harvest festival as all crops will not ripen at the same time. We are also being assigned a chef who will inform us how we can use our crops! As always whole school involvement is encouraged as much as possible.
Due to Covid-19 restrictions, this year our Green Committee is made up of 3rd and 5th classes. Our Awareness survey was sent out on Google classroom to senior classes. From the results we will make a whole school Action Plan. A shortened version will be carried out in junior classes.
Mapping the school: Third and fifth classes mapped our front yard, with the help of Michele Castiaux, the president of the Geology Society of Ireland, through a webinar. We would also like to thank a very industrious parent who made two wooden planters for us from recycled wood. If you can help in any way it would be gratefully accepted!
Thank You.
E.Casey
(Green schools co-ordinator)