St. Brigid's G.N.S.
Pal​merstown.
Turret Rd, Palmerstown, Dublin20
D20AC82
Roll number:18324C
RCN: 20119751

Tel: (01) 6265431 email: stbrigidsgns@gmail.com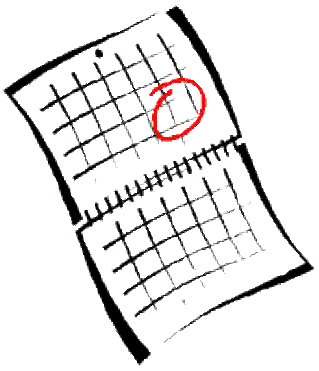 Sam Maguire Visit Dec 2016
St. Brigid's G.N.S. was presented with an award from Trocáire, in December, in recognition of the great contribution made by our school community, to help the plight of some of the poorest people in the world. Over €69,000 has been raised in that time. Many thanks to Rachel from Trocáire for speaking with the girls and we look forward to seeing her back sometime in the future.
The Sam Maguire visited the school on Wednesday the 14th of December. Paul from Palmerstown GAA club brought the Sam Maguire around to each class, much to the delight of all the girls. Up the Dubs!
Maths Week was a great success in St. Brigid's GNS this year with all classes participating in various maths activities throughout the week such as Number Challenges, Maths Art, Problem Solving, Maths Trails, Puzzles and lots lots more.
6th class pupils did a wonderful job hosting a Puzzle Day for 1st – 5th classes in the hall on Tues 18th Oct. They presented various brain-challenging puzzles to their fellow pupils, gave hints and tips to help solve them and explained the solutions to the more difficult puzzles. Well done to all involved, it was enjoyed by pupils and teacher alike.
Take a look at some photos of the day and you can try the puzzles for yourself but don't forget to challenge yourself before taking a peek at the solutions!!!!!
Photos from Maths Week Puzzle Day
On Thursday the 17th of November 2016, we held a Science Fair in our school hall. Each class made science displays and demonstrated science experiments to other classes throughout the day. Everyone did a fantastic job preparing the experiments and engaging with the other students, parents and guardians.
There were plenty of interesting experiments and investigations to see, including, sound insulation, microbeads, filtration, lava lamps, spinners, what happens to materials when melted, mirrors and light, the bouncers ball, how animals keep warm and parachutes, We really enjoyed working as scientists for the day. Well done to all involved!
Croke Park Adventures
Over the summer we in St. Brigid's had the honour of being chosen to send one of our 6th class pupils to play in the INTO RESPECT Games at half time of the Senior Hurling Championship Semi Final on August 17th. Maeve Higgins represented St. Brigid's and played a stormer, starting off in goal and moving into the back line and then on in to mid field during her game. Her parents Norman and Siobhan along with her brother, sister and camogie coach in school Ms. Mullins looked on with pride from the stands as she battled hard for every ball.
In September another great honour was bestowed on us by Cumann na mBunscol - we were chosen as one of only 8 schools in the county to send a representative from 6th class to play in the half time RESPECT games at the All Ireland Senior Football Final Replay between Dublin and Mayo on Saturday 1st October. Ellie Collender was chosen from our panel of budding footballers and she had a fantastic day with her family. Ellie played a great game and did herself, her parents and her school proud. Congratulations to Ellie and her parents Mark and Ruth on this huge achievement!
Well done to all the girls who represented our school in the Credit Union Quiz on the 27th of January 2017. They had been working hard for the month of January and we had a great night at the quiz.
Congratulations to our two winning teams! Caoilfhinn, Kate, Jessica and Cara came 3rd in the Senior quiz. Alannah, Nicole, Sophie and Kelsie came in 3rd in the Junior quiz. Well done girls! Thanks to all the family and friends who supported our teams on the night.
February saw us complete our first ever 10 @ 10. Each class on Friday, February 10th saw the whole school complete 10 minutes of physical activity. Some classes danced. Some class went outside and some classes followed the Operation Transformation 10 @ 10 video. Well done to all.
A special thank you to the Active Committee: Jessica Grendon, Emma Zaidan, Katie O' Neill, Sophie Hughes, Ava Walsh and Moya Reilly for their help in organising.
Clothing collection May '17
In May we aimed to fill the drama room with bags of donated clothes for charity. The clothing drive was a great success!
COW/WOW/SOW Day!
June '17
Beach Day took place on Weds 21st June. The beach day was a nice day. We made sandcastles, we met the man who owned Bull Island and he showed us a video of Bull Island.
We had our lunch. My class dipped our feet in the wet sand and our feet almost sunk!
Written by Katie from 4th class